Estaba viendo un par de videos de That was Epic, un canal algo famoso de YouTube, que también se promociona en Facebook
En los dos videos de ThatWasEpic, me percaté que un par de estudiantes universitarios hicieron la pregunta: Are you deadass?
La pregunta are you deadass? es completamente nueva, nunca la había escuchado en mi vida.
Pero ya se que significa deadass, por lo tanto esta nueva pregunta es parte de mi vocabulario y ojala del tuyo cuando termines de leer esto.
¿Qué Significa Deadass?
La palabra "deadass" que esta compuesta de dos palabras que conozco:
La mente nos dice: ¿Eres un Trasero muerto?, mientras que Google Translate nos dice lo siguiente: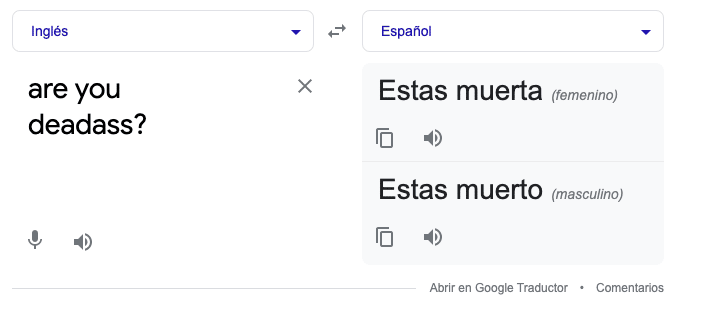 Are you deadass? significa ¿Estas hablando en serio?
Are you dead es una frase similar a:
Are you serious?
Are you kidding me?
Are you joking?
Seriously?
For real?
Ten mucho cuidado y usa la pregunta en el contexto apropiado.
Are you deadass right now?
Esta es la definición dada por Dictionary.com
Deadass is slang for "seriously." That is, no kidding, for real, we're deadass not lying to you.

Deadass
Esta una foto del video de ThatWasEpic que inspiró esta publicación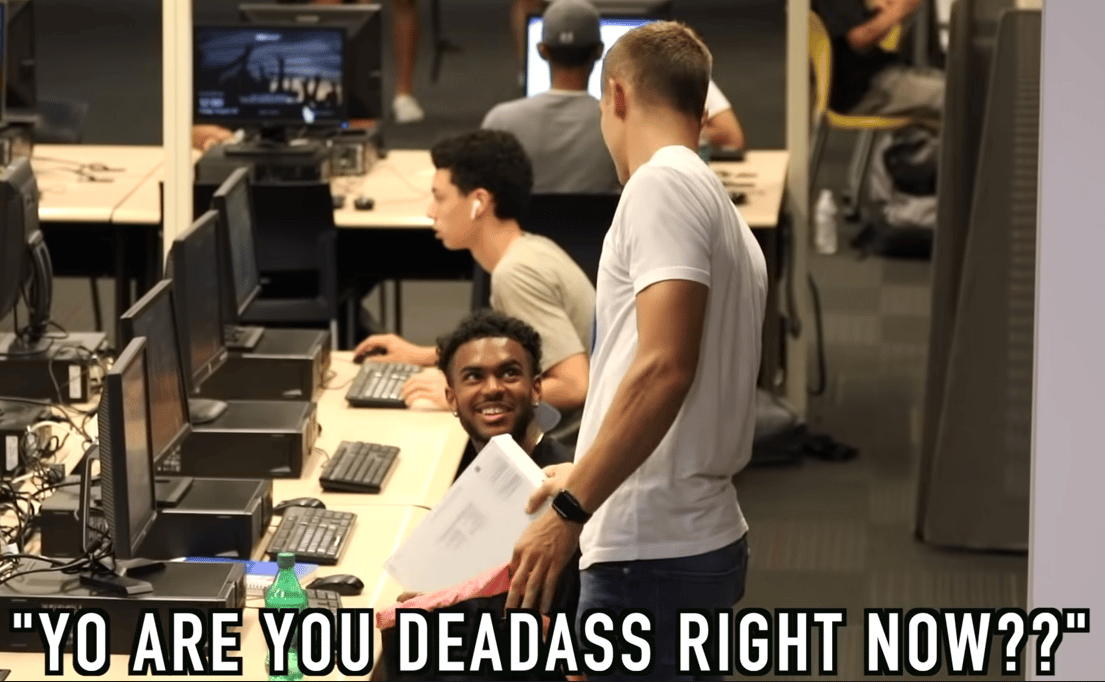 Mira contenido que te gusta en YouTube para robustecer ese vocabulario porque estas cosas, no te las van a enseñar en la escuela.
Preguntas en Inglés
Si no sabes la respuesta a algunas de estas preguntas, asegurate de leer la publicación para conseguir la respuesta
Si tienes preguntas, puedes escribirme por medio de mis redes sociales o apps de mensajería